Austrian artist Willi Dorner's provocative performance pieces are inspiring a reimagining of his homeland's rich cultural and artistic life.
Austrian artist Willi Dorner's provocative performance pieces have disrupted cities around the globe. Now he's focussing on his homeland, to inspire a reimagining of Austria's rich cultural and artistic life.
Artist Willi Dorner doesn't mind making a scene. His colourful installations-come-performance pieces go down like riotous flashbombs, leaving confused bystanders with no idea what to think. So much so, that local police have often stopped his performances mid-flow, in fear that his multicoloured troupe of dancers, performers and parkour runners were burglars or vandals.
When he launches his actions in a new location, Willy's high-energy performers run through busy shopping centres, high streets and public squares, scouting the city before finding a curious piece of architecture – say, a doorway, stairwell or park bench – to then stack themselves into a technicolor body sculpture.
The often bizarre human installations that result obscure a deeper purpose: encouraging people to re-consider the built environment around them and examine how public space is used.
Willi has toured Bodies in Urban Spaces around the world, taking in England, France, Norway, Sweden, Finland and the US. Now he's bringing the concept back to his homeland of Austria to explore its rich cultural and artistic past and present.
Willi's new work, Always Right in the Middle, is about provoking a fresh look at Austria. His disruptive artistic practice aims to overturn the commonly-held view of traditional Austrian culture, to connect its rich Imperial heritage with the vibrant contemporary arts scene of today.
In Willi's view, there is no tension between the traditional and the modern. Cutting edge contemporary galleries can coexist easily alongside its opulent Nineteenth Century Imperial palaces and architecture – often side-by-side, as visitors experience for themselves when they walk its streets.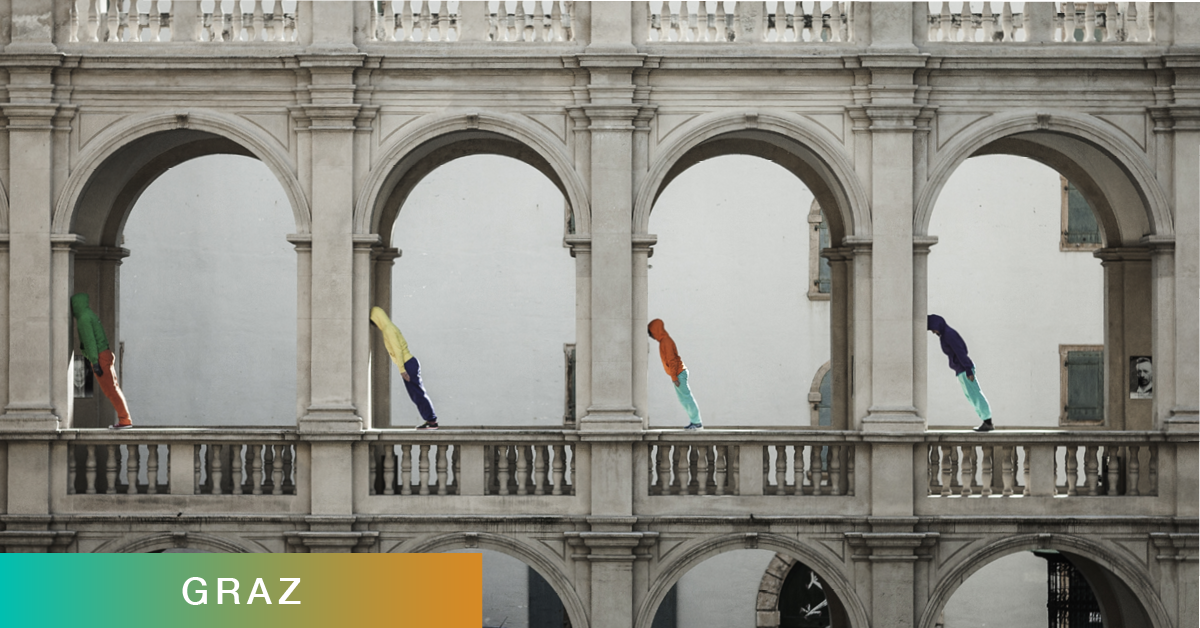 Always Right in the Middle encourages visitors to explore Austria's cities and make their own journeys through Austrian culture, unconstrained by patterns or preconceptions, to create their own unique stories.
For more inspiration, check out Visit Austria. Make sure you follow Austria on Instagram and Facebook to stay up-to-date with all the upcoming exhibitions, events, festivals and shows before anyone else!