Artist Aram Han Sifuentes is challenging right-wing extremism with her new community-based project, The Protest Banner Lending Library.
After coming to the US as an immigrant, artist Aram Han Sifuentes is now challenging right-wing extremism with her community-based project The Protest Banner Lending Library.
Founded by Chicago-based fibre artist Aram Han Sifuentes in the aftermath of the 2016 US presidential election, The Protest Banner Lending Library is a powerfully hands-on project that produces and supplies handmade fabric banners around the city of Chicago.
Motivated by the belief that the needle is a political tool, Sifuentes started the project as a way of supporting those hoping to rally against the far-right. The library has since produced around 600 banners and has recently been nominated for a Beazley Designs of the Year award.
While lending is an important part of the library, the sewing workshops run by Sifuentes are equally significant. As a non-citizen and a new mother, Sifuentes sees the workshops as a safe space where undocumented people, disabled people and those unable to attend protests can safely partake in acts of resistance and come together in solidarity. With ambitions of taking the project to a national stage, we speak with Sifuentes about the concept behind the library and its early successes.
Why did you decide to set up the Protest Banner Lending Library?
I had always been really interested in the idea of making banners and so after the US election, I started making them. I began inviting people to my apartment to demonstrate how the banners were made and soon after, organisations heard about what I was doing and started reaching out and asked me to run workshops. I was not a citizen in the US at the time and being a mother of a small child, I didn't go to many protests. I didn't feel safe. That's why the project is a lending library. Some people have physical disabilities. Some people are new mothers. Many are undocumented or noncitizens who don't feel safe going to protests, so the lending aspect has been a really powerful part of the library.
Why do you think banners play such an important role in political resistance?
Visuals are super important to protest – that's something the Suffragettes knew. They created these elaborate banners and were always camera ready. When we look back at movements in history, these are often the photographs that we see. The reason I started making fabric banners was because you can fold them up and have them in your backpack. You're ready to go whenever you need to be.
Another reason is durability. If you make a sign out of paper, its usage is limited, but if you make something out of fabric, it can last a very long time. It's also really important for us to teach people how to make their own banners because it's a skill they can have forever. Often times, when there are protests in Chicago and we see news reports about them, there is usually a photo of one of our banners. We think about 600 banners have been made in our workshops. Our library right now is holding 150 banners and about 50 are checked out at any one point so they are constantly in circulation. It proves just how important visuals and banners are to protest and activism.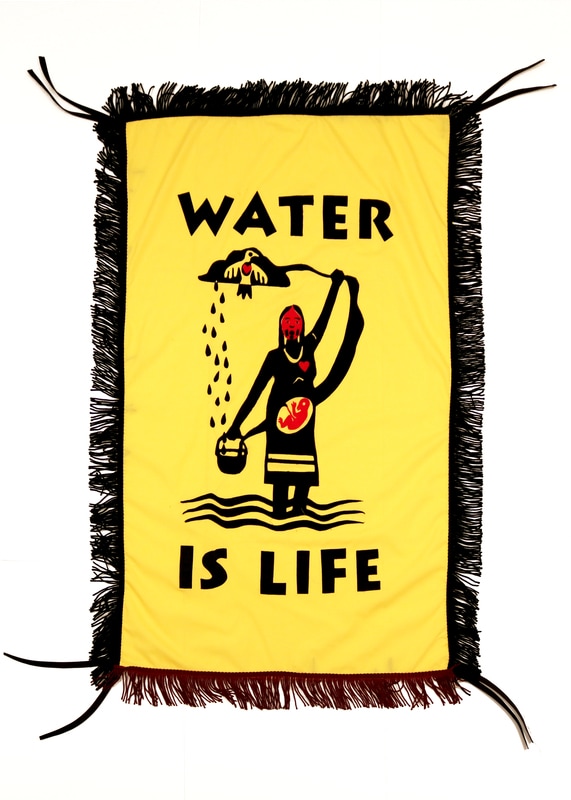 Why do you think the needle is a useful political tool?
It comes from my personal experience growing up as an immigrant. I learnt how to sew through my mother. She was an artist in a Korea but when she came to the US, she became a seamstress due to language and employment barriers. She works 15/16 hour days, six days a week and has been doing that for the last 25 years, so it revolves a lot around that. It's also about globalisation and the politics of immigrant labour. The needle and sewing have always represented something extremely political.
You have recently been nominated for a Beazley Designs of the Year award. How does it feel to receive that
level of recognition?
I was really surprised! It's a fairly new project. We started in November 2016 but it's grown really quickly. I work with three collaborators so we are now a team of four. I was doing this all very genuinely. I just wanted to create a space where people could make banners and check them out and so hearing that I've been nominated for a Beazley Designs of the Year award – it was great to know that people were paying attention to this. It's such an honour.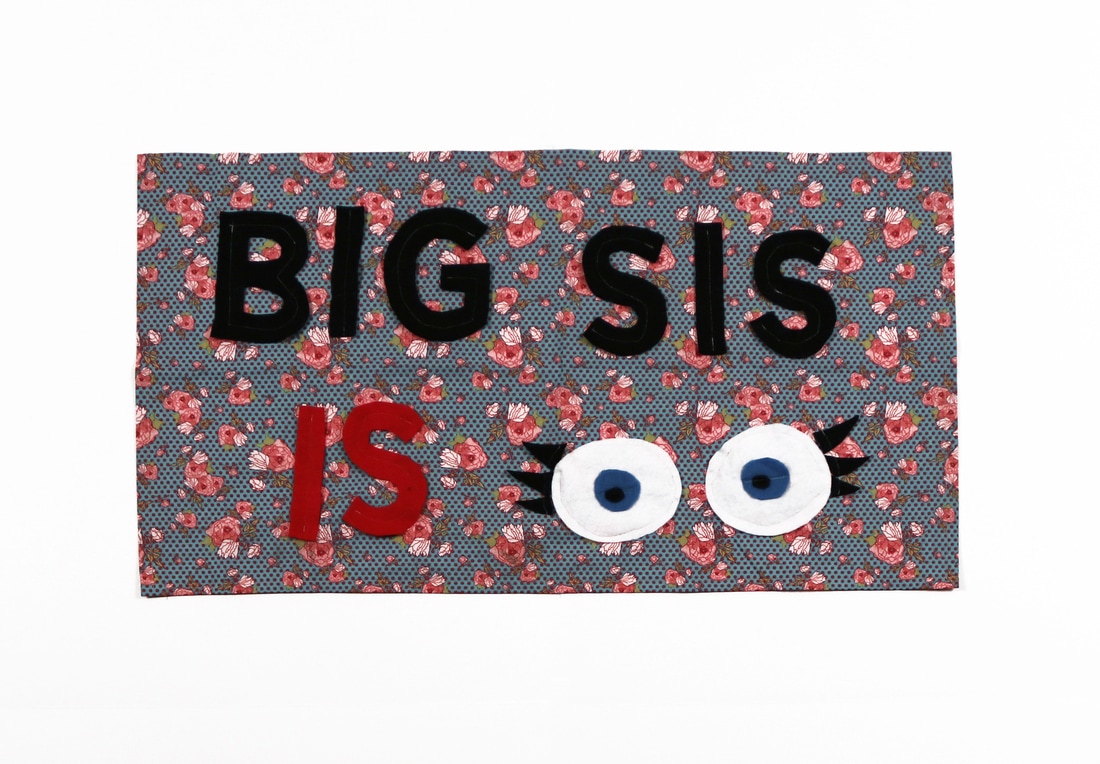 See more of Aram Han Sifuentes' work on her official website.
Enjoyed this article? Like Huck on Facebook or follow us on Twitter.