As a 19-year-old student daunted by a lack of artistic outlets, Marina Blake launched an independent festival with a difference.
As a 19-year-old student daunted by a lack of artistic outlets, Marina Blake launched an independent festival with a difference - creating a melting pot of collaboration designed to inspire.
Brainchild started as an off-the-cuff desire to unite poets, artists, musicians and political thinkers.
Student Marina Blake began dreaming about building a platform for emerging talent when she put a call-out to friends in 2012: a time of drastic cuts to the arts. The response proved it was a challenge worth believing in.
"People had something to share," says Marina. "That's why it has its name: someone's brainchild is his or her idea coming into being."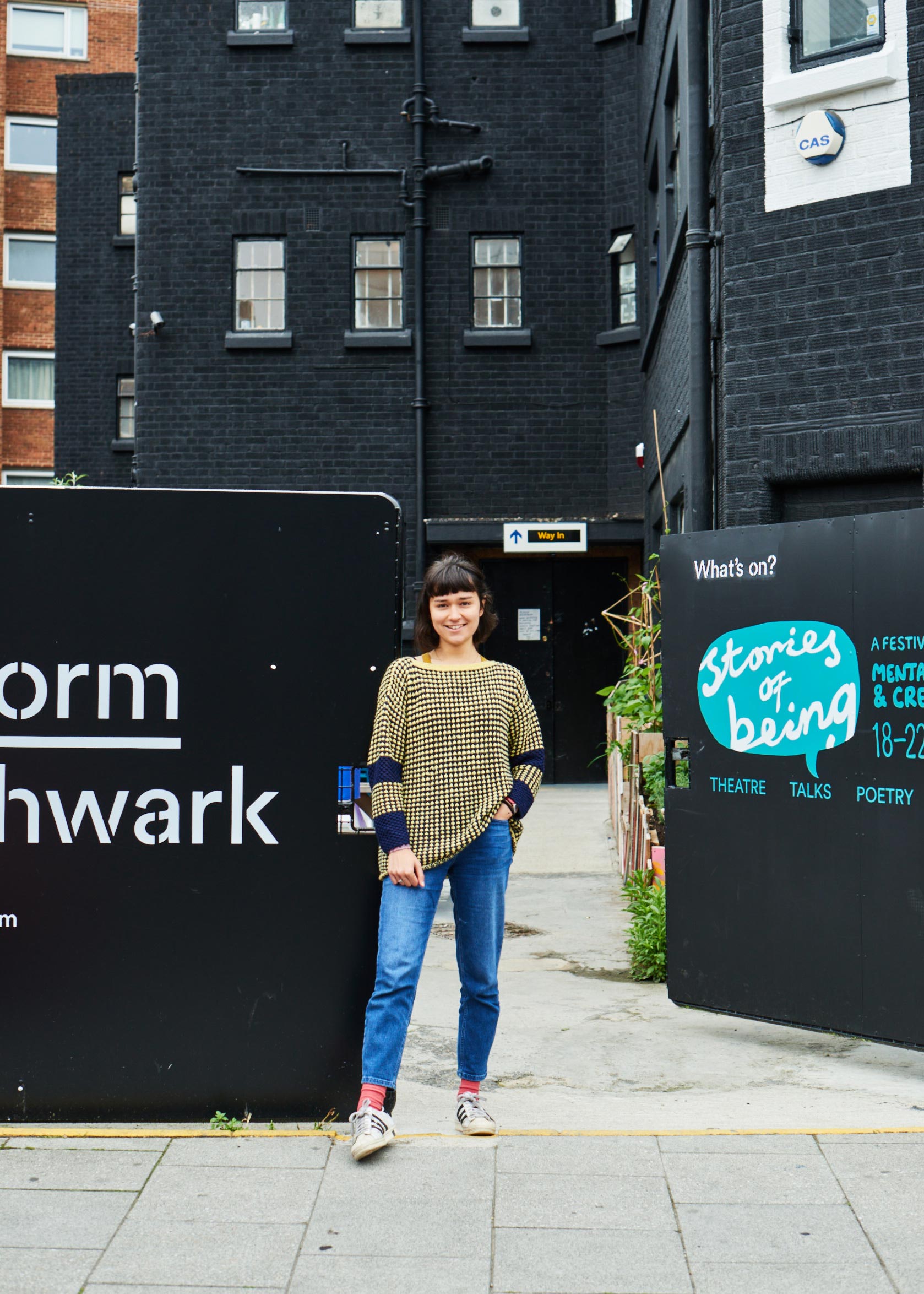 In the years since, the festival has gone from a small gathering of like-minded people to a nearly 2,000-turnout event in East Sussex. Rather than cultivate an air of exclusivity or offer VIP treatment, Brainchild tries to connect people in a way that bigger festivals can't, allowing collaboration to spark in unexpected ways.
"I think the intimacy allows for audiences and performers to integrate and talk," says Marina, who's 23. "People who are camping next to you could be up on the main stage and you'd have no idea."
Brainchild had no schedule in its first year: only a list of acts and times written on a piece of cardboard. There was no business plan or budget either so, perhaps unsurprisingly, losses were made in the first two years.
The instinct to persevere, however, afforded the project the time to grow – branching into talks, workshops, installation art, music and theatre all on the same field.
"Selling out last year, winning an award [the AIM Award for Best Independent Festival] and getting an incredible response was the most encouraging thing for us," says Marina. "Because we hadn't done that based on big names or a professional marketing team. We were all volunteers. There was clearly an energy around the project that people wanted to be part of."
Brainchild's headquarters is a temporary co-working space and former squat behind Southwark tube station, all dim lighting and concrete floors. From a single room next door to an artist's studio, the entire festival is organised within six months – its team of volunteers balancing their commitment to the project with the demands of full-time jobs.

"We've mostly stayed away from sponsorship because people at the festival would feel like, 'Why is this company advertising here? This is a space for my mind, not my wallet'," she says. "[But] if the brand has integrity and if it feels right, then that's fine."
"If you're not doing something independently, you don't have agency – and if you don't have agency, you're just copying something," says the festival's director, Jerome Toole. "Authenticity is what a lot of people really lack in [the] things we engage with in the UK, so it's refreshing when you do see it. I don't believe you can totally afford authenticity if you're not independent."
Managing the challenges of continuing Brainchild is something its organisers have had to learn. When you launch something exciting, Jerome says, it's only natural to give it everything you have. But as the novelty wears off, you've got to be careful that your drive doesn't follow.
In person, however, Marina radiates positive energy from the moment you meet her. Any mistakes made along the way are recounted with a free-spirited sense of acceptance. The reason this all started in the first place, she says, is because she confused 'reading time' for 'free time' while studying English at University College London. And while stress is mentioned several times, the strain of it never shows.
"If you want to grow big, you have to push yourself," she says. "But we've learned to curb perfectionism in place of effective energy spending. We've had to grow into that because, at 19, you're willing to plunge yourself into anything. Now we're more clever about it."
HOW DO I START A FESTIVAL?
No idea is too small
"Don't worry if you don't think there's a huge demand for it. If you are excited about what you're doing, do it."
Measure your size and demand
"It doesn't matter if 50 people come at first, if that's what you made it for. Don't immediately launch into a 2,000-person festival – if you want to do that and do it without losing money, you have to take shortcuts and sell yourself out. Do it at a size that makes sense."
Friends are your biggest resource
"People say don't work with friends but we say, 'Do.' When it comes to festivals, you give 1,000 per cent and the going does get tough, so you want to be with people who understand you."
Quality is everything
"Making sure that everything you do is very high quality does matter. People scroll down your Facebook page and they see images that look nice – it makes a difference. People come for that sort of stuff. They can see that you really care about every detail."
Reach out to other festivals
"It's so difficult to do by yourself without the perspective you get from talking to other people. Make friends – it can be very isolating otherwise. The independent festival market doesn't have to be a competitive environment."
Remember that everybody struggles
Everyone is playing such a bravado game. They want to look a certain way and it's very easy to feel like you're the only one struggling, but everyone finds it tough."
Find something you believe in
"Make sure you're doing something that is genuinely satisfying for you, otherwise it's not worth doing. It's so endless and difficult, so you have to believe in what you are doing and stick to it."
Brainchild runs this weekend, 8 – 10 July, in East Sussex.
This story appears in Huck 56 – The Independence Issue. Pre-order it now from the Huck Shop or subscribe to make sure you don't miss another.
Enjoyed this article? Like Huck on Facebook or follow us on Twitter.