Huck's annual celebration of visual storytelling returns, celebrating photographers whose unconventional styles have broken new ground and transcended limitations.
Huck's annual celebration of visual storytelling returns, celebrating photographers whose unconventional styles have broken new ground and transcended limitations.
Documentary photography, like so many things we hold dear, is facing an existential crisis. As the editorial model continues to collapse, suddenly everything is up for grabs. Opportunities abound, if you know where to look – and are ready to take a few risks.
This issue is dedicated to storytellers who have done just that.
Photographers who look to other worlds for solutions to their own limitations. Documentarians who have found a new freedom by identifying as artists. Genre-fluid cross-shooting wizards who blend fact and fiction. And ordinary people who've lived extraordinary lives by stepping over the line.
Join us as we celebrate the renegades who have chosen to reinvent the rules.

Guy Martin – The Parallel State
After being injured in Libya, British photographer Guy Martin wasn't sure if he'd ever shoot again. Then he started documenting the faux-reality of Turkish soap operas and the surreal political events they mirrored on the streets, blurring the line between what's real and what's fake to produce a comment on our post-truth age.

Zanele Muholi – Hail the Dark Lioness
South African photographer Zanele Muholi confronts the traumas of her past to shine a light on mankind's darkest inclinations. Placing herself centre stage, she draws on experiences of homophobia and hate crimes that impact her own community.

Todd Hido – Intimate Distance
By identifying as an artist rather than simply a photographer, Todd Hido has forged an illustrious career out of sheer creative freedom. Taken at a step removed but with a voyeuristic eye, the breadth of his work proves that there are no limits except the ones you impose on yourself.

S.J. 'Kitty' Moodley – Who I Am
When sociologist Steven Dubin discovered a collection of studio portraits from apartheid South Africa, it brought to light an unseen moment in history – and an unknown maverick photographer who empowered others to resist.

Cristina de Middel – The Afronauts / Muchismo
People thought she was crazy to quit her job at a newspaper to document things that don't exist. But Spanish photographer Cristina de Middel was on a fantastical mission: exploring real stories that are hard to believe and debunking credible ones that are misleading.
Ed Templeton on Larry Clark
Larry Clark's photographs of wayward teens bingeing on sex and drugs, and leaving 1960s America aghast, are moments that he lived. It's in this brutal suburbia, in the faces of strung-out kids, that skateboarder Ed Templeton first realised that his own life could be a muse.
Gregory Crewdson – Cathedral of the Pines
Gregory Crewdson is not the kind of photographer who carries a camera. Instead he spends years meticulously crafting pictures as cinematic productions. Beneath it all is a drive to create a perfect moment that's inexplicably personal and profoundly cathartic.

Laura El-Tantawy – Beyond Here is Nothing
Growing up without a fixed place to call home, Laura El-Tantawy struggled with a fractured identity. Then she found liberation in the form of a camera, developing an impressionistic eye that helped her reconnect with her native Egypt.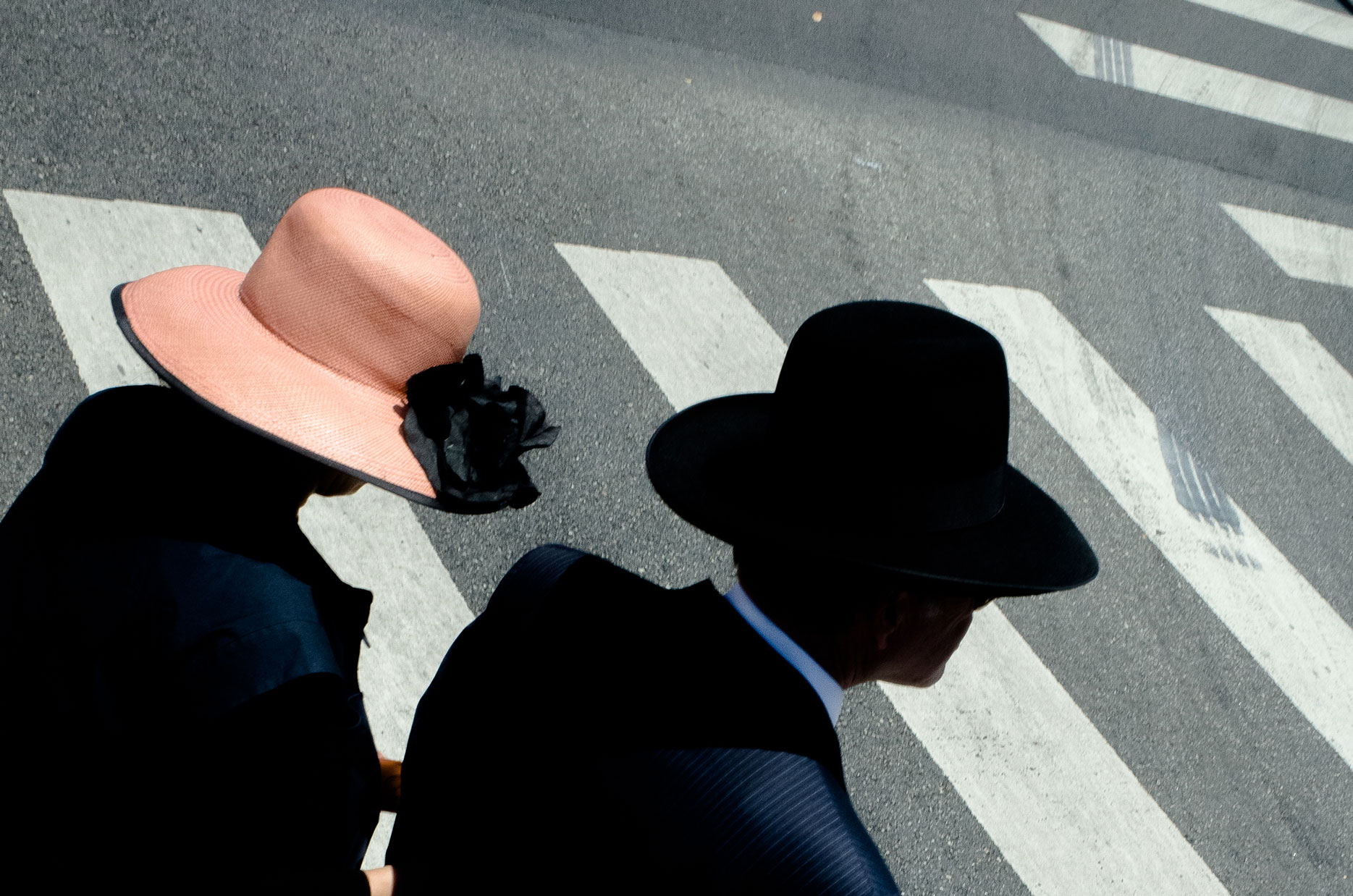 Ryan Staley – powercorruptionandlikes
Ryan Staley lives a double life. His day job finds him working in the buttoned-down world of corporate law. But his free time is spent on the streets of LA, focusing his untrained eye on an 'alternate reality' that only he can see.

Laia Abril – A History of Misogyny
Spanish photographer Laia Abril is on a mission to map the systems that control women's lives. It's a challenge that sees her traversing time and space, going back through history and around the world, to remind us that there are consequences to every action.

Mathias Depardon – Arrested Development
French photographer Mathias Depardon was arrested in Turkey while on assignment for National Geographic, accused of being a spy. He spent the next 30 days locked inside a room. But what came next was even harder.
LaToya Ruby Frazier on Gordon Parks
As one of the most prominent voices to document American life in the 1950s and '60s, Gordon Parks used his camera as a 'weapon' to fight racism, intolerance and poverty. LaToya Ruby Frazier is determined to further that legacy through social documentary that's both personal and political.

Lisette Poole – A Migration Story
Photojournalist Lisette Poole spent 51 days documenting the journey of two Cuban women migrating to the US. She travelled illegally through 11 countries, via smugglers and roadless jungles, using a point-and-shoot camera when it was too dangerous for the real deal. This isn't a story she simply observed: it's an experience she survived.

Dominic Bracco II – The Backs of Men
Having grown up on the US-Mexico border, Dominic Bracco II knows people who walk a fine line between right and wrong. He's seen good folks do bad things. To capture that nuance, he put down his camera, picked up a pen and scripted the space in-between.
The Rules Are There To Be Broken by Lewis Bush
In the blizzard of fake news and manipulated truths, the real stories of our time aren't always plain to see. But the only way to tell them is to take a few risks, break all the rules, and pioneer a new way of seeing the world.
Get it from the Huck Shop or subscribe to make sure you don't miss another issue this year.
Enjoyed this article? Like Huck on Facebook or follow us on Twitter.