After years of working nine-to-five in the city, Joshua Jackson is pursuing his dream as a street photographer – honing in on the everyday details we take for granted.
Joshua Jackson has taken his time in becoming a street photographer.
After moving to London from Surrey to study economics in 2002, he spent 10 years working at a recruitment firm in the City before deciding to pursue his passion: taking pictures.

For most people, that move might look pretty risky. But for Josh, it felt like hitting a 'reset' button on his self-expression.
"People are shocked when I tell them that the number of books I've read cover-to-cover can be counted on my fingers," he says.

"After been diagnosed with dyslexia – more specifically, difficulties with tasks involving rapid processing of symbols – at the age of 10, I always felt hindered and frustrated in my studies at school.
"Reading and writing simple sentences continue to challenge me, so I find it easier to express myself through imagery."
At first, Josh focused on architecture and urban landscapes. But that soon started to lose its appeal and, craving a new challenge, he decided to try street photography – honing in on moments in time that would otherwise pass most people by.
"My early attempts were a bit of a disaster, but I really enjoyed the challenge and unpredictability," he says.

"On the face of it, the streets looks largely the same, but when you scratch beneath the surface, you find something new every single day – whether it's the way the light hits a scene or how people interact with one another."
Josh struggled with confidence initially. You tend to compensate for your nervousness by standing too far away or trying to conceal your presence with the camera, he explains, which only looks sneaky and makes people uncomfortable.

"Dealing with negative thoughts is one of the biggest challenges," he says, adding that staying relaxed and projecting positive body language – while respecting people's personal space – helped him find his way.
"If you're open about what you're doing, and have good intentions behind your photography, you shouldn't encounter any problems."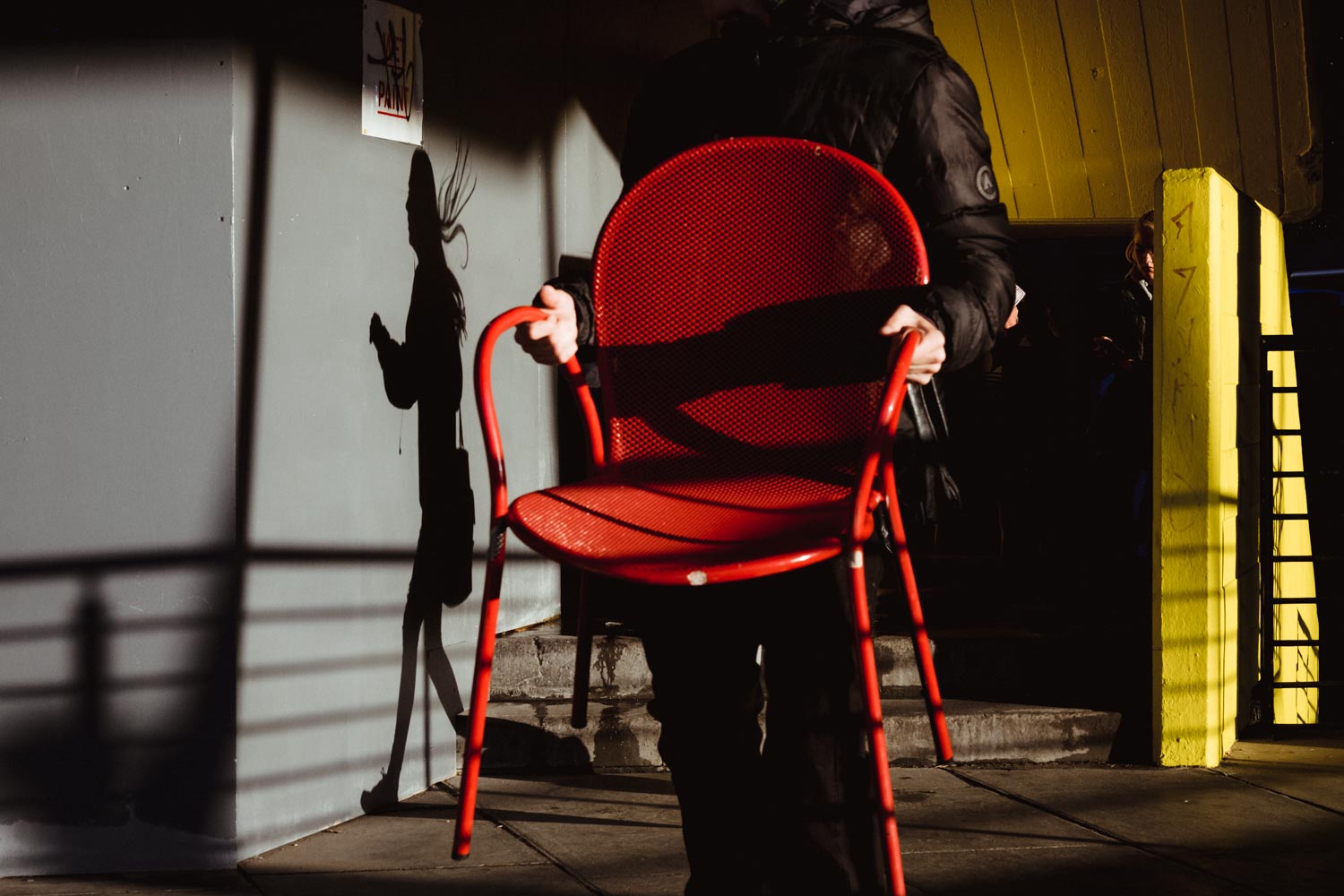 Since taking up street photography in August 2016, Josh has turned it into a full-time job, balancing editorial and commercial projects while selling prints and teaching workshops in his spare time.
The focus has been on producing standalone photos, united by identifiable style and location. But more recently, something felt missing – a clear sense of direction and purpose.

Josh has decided to expand the London Colour series seen here into his first long-term documentary project.
It just made sense, he says, to take that eye for everyday moments that tell a story and apply it to "the heartbeat of London": the Tube network.
"London's what you make of it…​ It's easy to keep yourself to yourself," he says. "But what I find most fascinating is how the London Underground brings people together – different races, religions and cultures who wouldn't necessarily cross paths in any other place.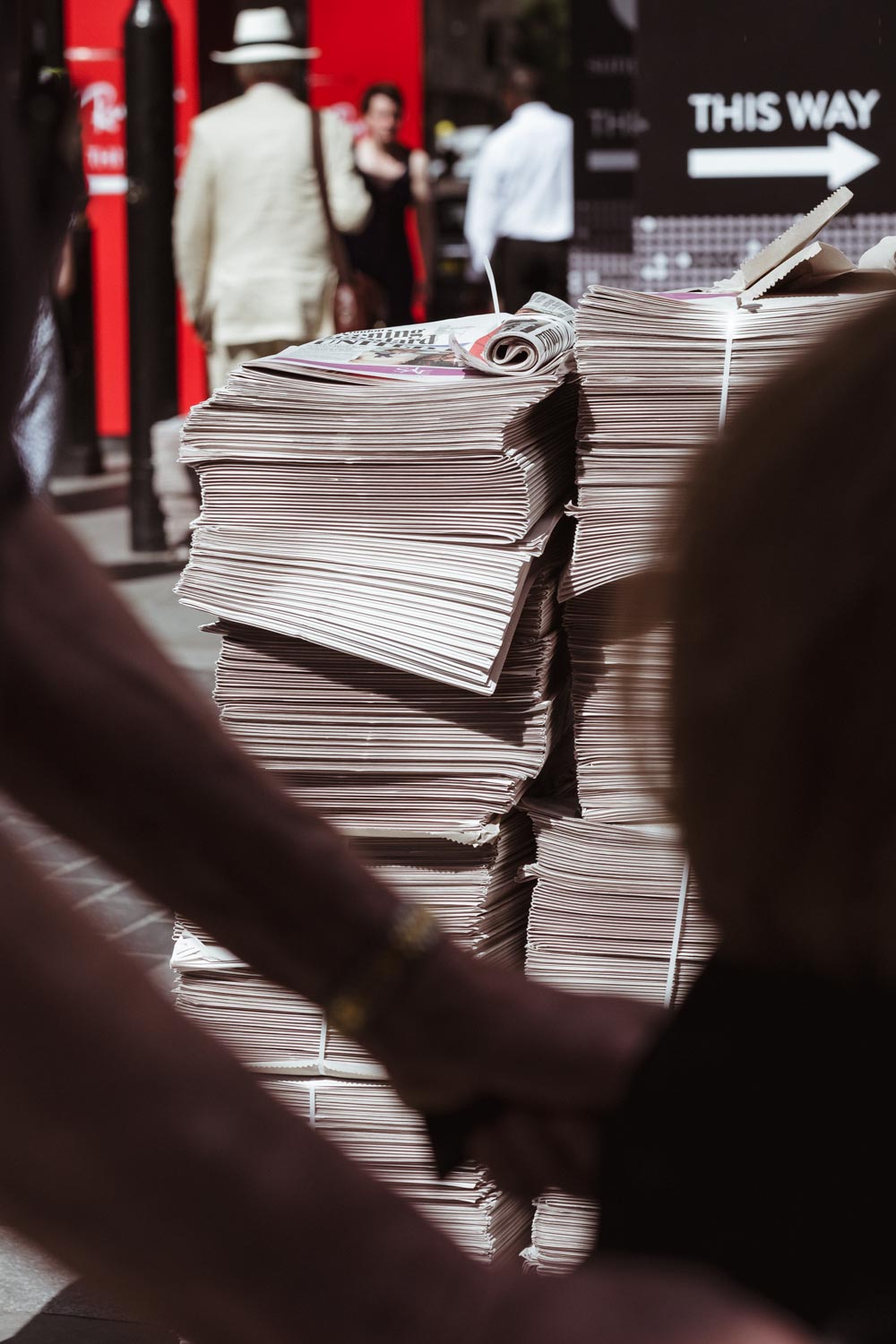 "I like to think of the London Underground as a social equaliser," he says. "For that brief time on the Tube, we're all in it together."
Check out Joshua Jackson's portfolio or follow him on Instagram.
Enjoyed this article? Like Huck on Facebook or follow us on Twitter.