Luke Gilford celebrates the beauty of LGBTQ rodeo culture, spotlighting the outliers who are actively dismantling America's tribal dichotomies.
Photographer Luke Gilford celebrates the LGBTQ community's role in rodeo culture, spotlighting the outliers who are actively dismantling America's tribal dichotomies.
Photographer Luke Gilford was always captivated by the spectacle of rodeo. Growing up in Colorado, the son of a member of the Professional Rodeo Cowboys Association, it was the simultaneous displays of power and vulnerability that he found most enchanting; the obvious risk of danger, offset by displays of beauty and grace.  
But, given its status as an all-American institution, it was a space dominated by conservatism – and, as a result, homophobia. "When you're queer, and especially when you're queer in an environment that is so hostile to any form of difference, it effects every ounce of your being," he says. "It is about survival more than identity."
It wasn't until years later that Gilford began to see himself in the culture, when a chance meeting at a San Francisco pride event introduced him to the International Gay Rodeo Association (IGRA). Somewhat inevitably, Dolly Parton played a key role. "One of her songs was playing near a table and there were a few queer people with cowboy hats standing around smiling and greeting people," he remembers. "I couldn't believe my eyes."
By next weekend, Gilford was attending his first queer rodeo event in New Mexico. For him, it was a revelation: seeing members of LGBTQ community accepted in a historically unwelcoming space felt electric. So he kept coming back, and began taking his camera, sensing an opportunity to connect with people, to document them, and to share stories. 
Today, that all comes together in the form of National Anthem, a visual celebration of America's gay rodeo subculture. Shot on medium-format film, Gilford's images depict a warm and inclusive world: one that serves as a direct rebuke to hatred and division. "Liberal versus conservative, urban versus rural, 'coastal elite' versus 'middle America.'"
The project itself began in 2016, when Donald Trump was entering the White House. Four years later, the divisions that he inflamed remain as clear as ever, although Gilford is hopeful that Americans can work to dismantle what he refers to as its "tribal dichotomies"  – something he believes the LGBTQ community have been able to do within this pocket of the rodeo scene. 
As for the IGRA themselves, they, like many others, face an uncertain future due to the impact of COVID-19. But Gilford hopes National Anthem will inspire people to pledge support (he himself is donating proceeds of the book and prints sold back to the IGRA), as well as take on their spirit of rebellion.
"To me, the queer rodeo brings back the promise to the notion of America – it is truly intersectional," he says. "My hope is for viewers to feel inspired by this and to expand or disrupt these dichotomies in their own ways."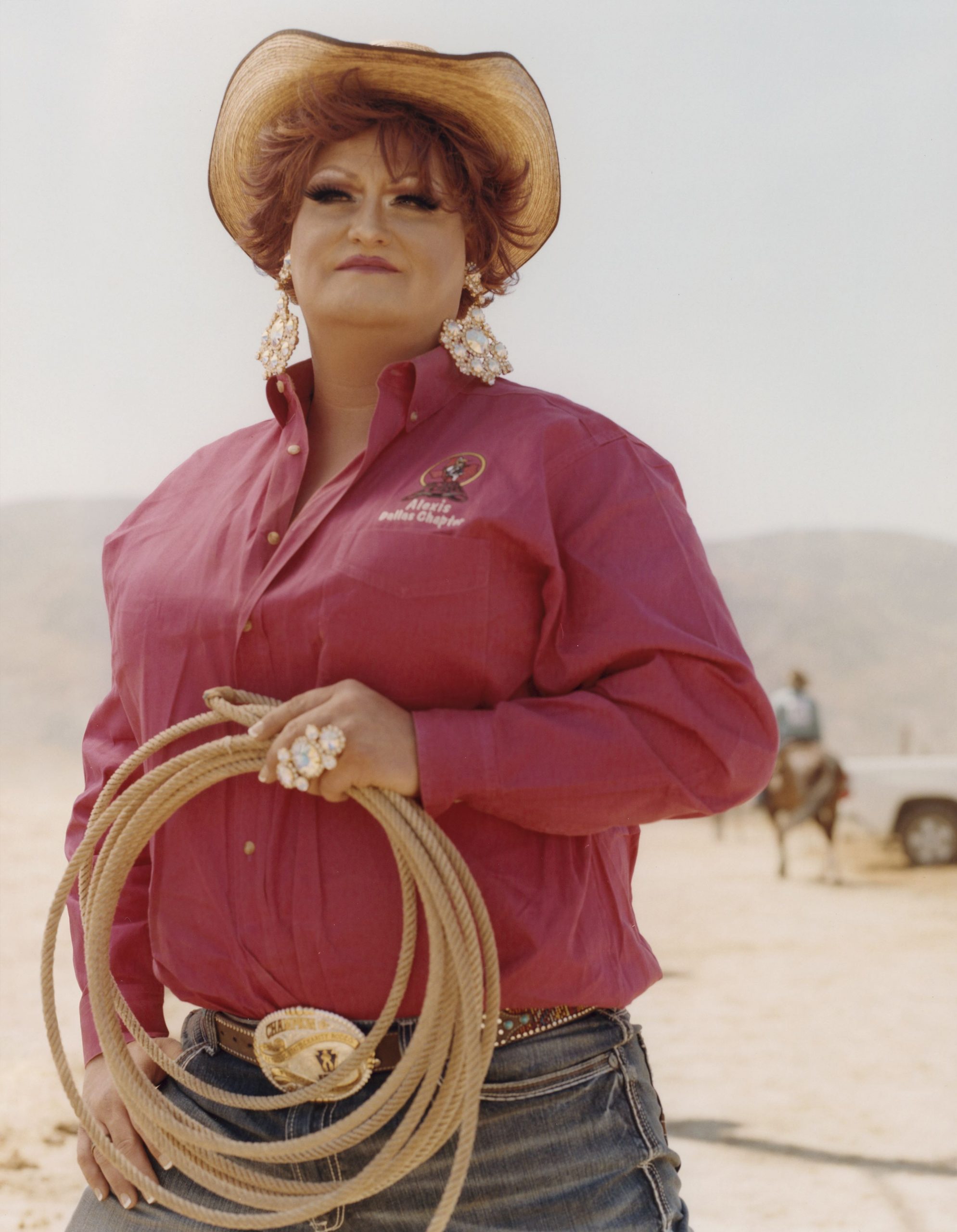 National Anthem is out now on Damiani. 
Enjoyed this article? Like Huck on Facebook or follow us on Twitter.