Photographer Corey Frank immerses himself in Taghazout, Morocco's number one surfing destination, finding a world bursting with colour and vibrancy.
It was last winter that a friend of mine asked me to join him on a trip to Morocco. I didn't have anything planned yet and it seemed like a great excuse to swap the New Jersey cold for the sun and surf of Morocco.
I had an image of the country in my head before the trip, formed by the Modern Collective video there; there was this broken building that was the same colour as the sand, and seemed to be in the middle of the desert.
All I really knew about Morocco was that there's a lot of right point breaks, and camels. But I knew it would be unlike anywhere else I'd visited, and was pretty excited to shoot somewhere new. Surfing was my main pull to the place and for for the trip, but I knew it was a great opportunity to shoot some photos and learn about a culture that I knew nothing about to begin with.
We arrived in Agadir, a large city on the southern Atlantic coast, famous for it's idilic resorts and golf courses. A small taxi picked us up and we drove for an hour to Taghazout, before getting to Moroccan Surf Adventures. The climate and landscape reminded me of southern California. What caught my attention the most were the colours; I couldn't get over the sheer splendour of all the buildings and knew from the start I wanted to create a zine that captured the enchanting vibrancy.
Taghazout boasts a handful of surf camps and has established itself as the leading destination for Moroccan surf, for locals and tourists alike. What I loved about it was how every wave, beginner or pro, is an option. The coast line bends in and out like California, so you can have this perfect point break and two minutes away tucked around a little bend is this mushy beginner wave.
From what I could tell, surfing has been seriously beneficial for tourism in this region. It feels like it's in this weird stage of development. In mid-construction is this huge resort in Taghazout, whether or not it'll be good for residents in the village remains to be seen, but it's great to think surfing is continuing to bring money to the town.
Everyday we surfed and got to explore a few more places in the area, finding sweet spots along the way. There's an awesome little market every week in Taghazout where the locals go to get their groceries, and you get to sample one of Morocco's other divine assets: the food.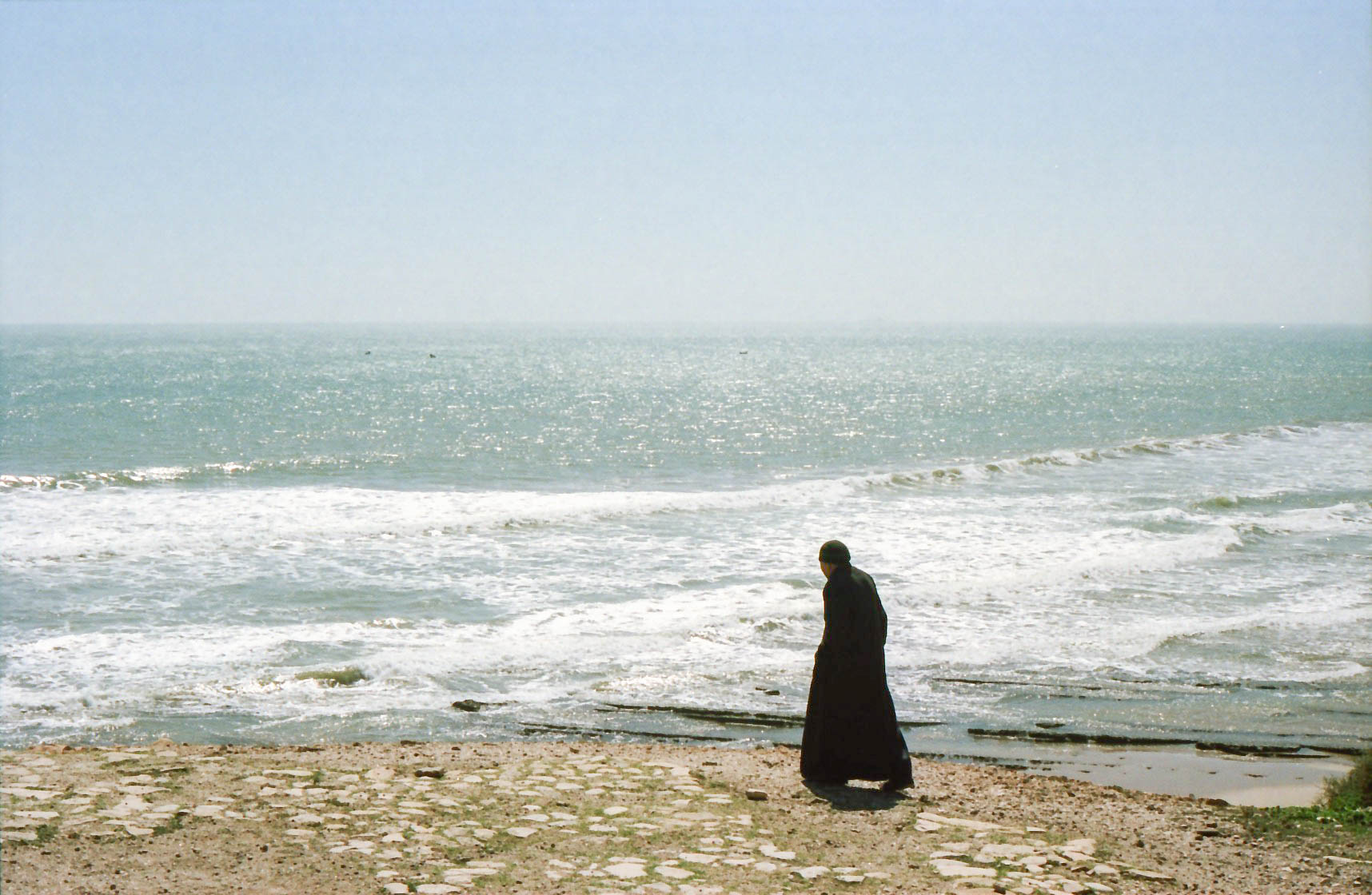 From a surfer's point of view, the image I took back from Morocco is definitely different to what I'd expected. Most of what I'd seen of Morocco in videos was this world where desert meets ocean, and I just pictured all the buildings to camouflage within the sand. So this explosion of colour really fascinated me and though I only spent 10 days there, it was one hell of an experience. Surfing any new place is awesome, but getting to immerse yourself in a culture so different to your own can be just as compelling
You can check out Corey's zine online.
Enjoyed this article? Like Huck on Facebook or follow us on Twitter.