Photographer Janette Beckman remembers capturing the city's burgeoning hip hop scene and its fashion trailblazers.
Photographer Janette Beckman remembers travelling to NY to capture the city's burgeoning hip hop scene and the fashion trailblazers who'd frequent her studio.
After covering the first hip hop showcase in the UK for Melody Maker magazine in 1982, British photographer Janette Beckman became hooked to the newly emerging style and sound of New York street culture. That Christmas, she decided to see the scene for herself. 
"I took the train from JFK airport and got off at West Fourth Street," Beckman recalls of her first foray into the heart of downtown New York. "It was very exciting. Kids were carrying boomboxes on the train and people were breakdancing on the street. It was like everything I saw in the movies. I was a big Scorsese fan and here I was walking on those Mean Streets."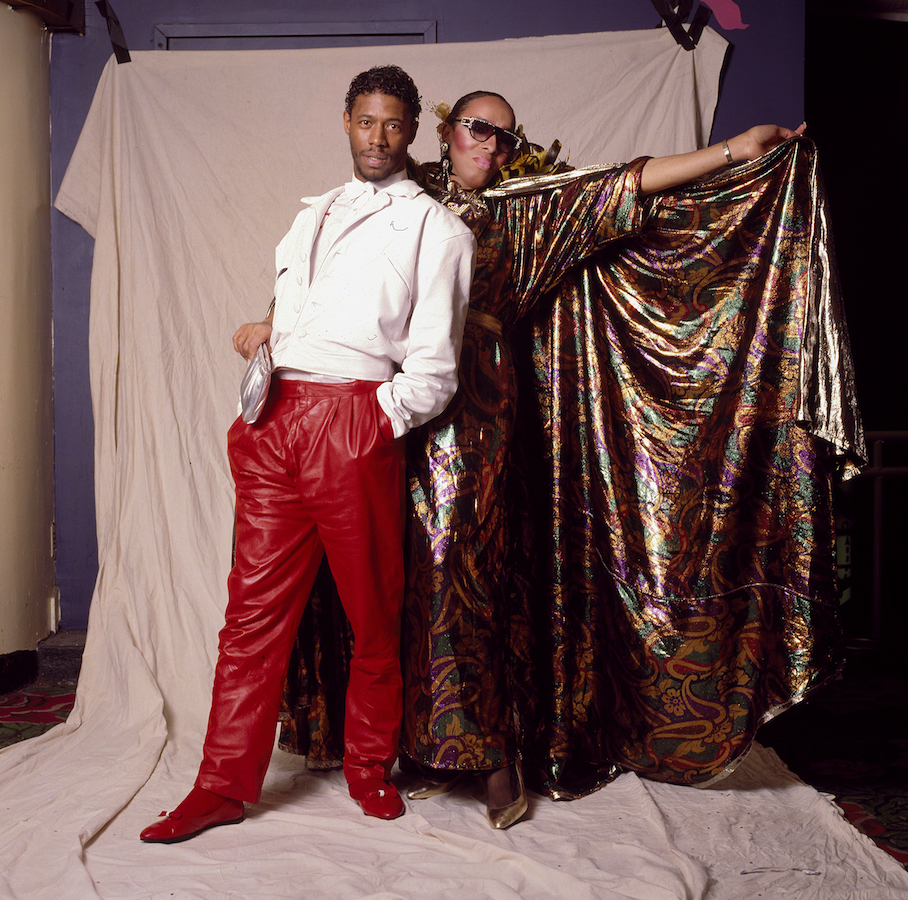 Once she arrived, Beckman decided to call the city her home, settling down in the East Village and opening a photo studio on Lafayette Street. In 1984, Beckman got word that her good friend Kim Hastreiter and David Hershkovits were launching Paper, a black-and-white fold-out zine. "They asked if I wanted to take photos, and I did."
As a leading photographer of the British punk, mod, ska, Two-Tone, and rockabilly scene, Beckman was highly attuned to the art of attitude. Her love of rebel culture in all its forms made her the perfect photographer to document New York's burgeoning downtown scene in the 1980s. 
"I didn't know that much about studio photography but they knew what they wanted – silo shots – so I had to learn how to do it," Beckman says. "We always shot at night because that's when everybody had time because people were working during the day. I always had my white seamless setup and one week, Run-DMC would come, then Barry White, then Sheila E. We shot all these crazy fashion shoots because Kim had this wild sense of style."
Beckman photographed Andre Walker, Robin Newland, and Pierre Francillon for Paper's premier issue. "Andre was an up and coming fashion designer and Kim loved his work. She was always sponsoring young downtown stars and he was one of them," Beckman says. 
As the magazine made a name for itself, Beckman and Hasteriter got a weekly gig shooting a Paper-style "Hot Line" feature for the Daily News Sunday  Magazine. Throughout it all, Beckman continued shooting for UK publications, becoming a seminal figure in helping artists crossover the pond. 
In 1989, 
You Magazine
commissioned Beckman to photograph 
Susanne Bartsch
's Love Ball, a voguing competition held at the Roseland Ballroom. She set up a seamless and invited participants to strike a pose.
"Everybody would come out and strut their stuff. Kate Pierson of the B-52's was modelling
for the House of Paper. Her outfit is completely made of issues of Paper magazine; it was designed by Geoffrey Beene, who also designed for Nancy Reagan," Beckman says.
"I did portraits of hundreds of incredible people. They knew how to dress back in the day. They would dress up and they weren't scared. There were no rules and you can see that in these pictures."
Follow Miss Rosen on Twitter.
Enjoyed this article? Like Huck on Facebook or follow us on Twitter.