Having spent the past 15 years travelling the globe, photographer Kevin Métallier has witnessed firsthand how skateboarders from all corners of the earth are establishing strong communities, despite the obstacles presented to them.
The January blues might well be setting in on these short and dark winter days, with memories of Christmas feeling ever more distant, but it doesn't mean we can't still get lost in a sense of wanderlust. A desire to escape from the monotony of everyday life right now feels stronger than ever.
For many, skateboarding has long provided that much-needed release from banality, inspiring people across the globe to rethink the spaces that act as a backdrop to our lives, forcing us to use our surroundings creatively.
The opportunity therefore, to travel the world finding the sweetest spots that have alluded the rest of us, is enough to make anyone want to pick up a board and ditch the rat race. And that's exactly what Kevin Métallier has been doing  for the past 15 years.
Having visited more than 80 countries, and showing no signs of stopping, Kevin has documented the skate scenes in each place he's rocked up in. His adventures have seen him capture  scenes in Iran, Myanmar and Namibia to name just a few, discovering some of skating's most impassioned communities while witnessing their resilience in a world so often divided.
Was there a particular message that you want to portray with your photos?
The main message is to show that with skateboarding you never know what will happen or where those four wheels will take you. Skating opened the doors of photography to me and definitely changed my life for the better. I'm a skate photographer, but since I started 15 years ago, I feel I've been evolving a lot; I'm opening a photography studio near Biarritz, I do architectural, fashion and surf photography, as well as doing some work for The Ritz in Paris too. Quite I contrast, I know!
Do you feel skateboarding has influenced the way you travel?
For sure, since day one. When you're a skateboarder and you meet other skaters you're not just a random tourist anymore. Unlike most subcultures, skateboarding allows you to form stronger relationships with people you don't know at all, on the other side of the planet, who may not speak the same language as you or have the same religion, but share the same passion. So for years I have been getting in touch with skateboarders across the world, discovering the countries through the eyes of its shredders.
Would you describe skateboarding as a universal language?
For sure, my passion for skateboarding and the culture surrounding it can be defined as a passport. In the 15 years that I've travelled around world, skateboarders, no matter where you are, can share something strong with you.
When travelling and meeting skaters across the world, were there any similarities you noticed between communities?
There were definitely similarities. Skateboarding has penetrated pretty much every country on Earth now. The internet has really helped it, even places where web is restricted have communities. There are some differences, of course; in Japan I noticed that while they have their own style of skating, the ethos and community aspect remains the same.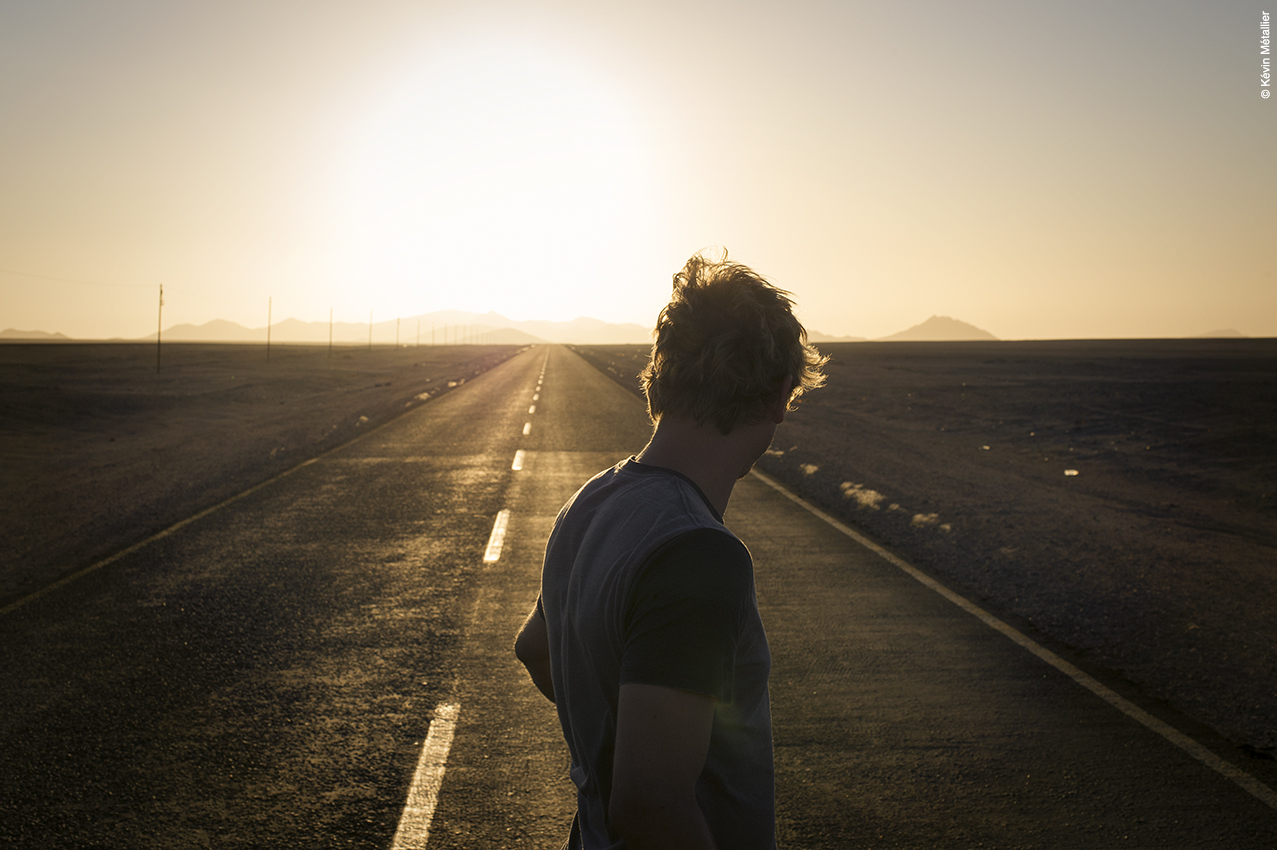 Do you think skating has allowed you to see the positive side to countries that are often portrayed so negatively?
Well, I guess the main aim was to meet the people and get their perspectives on life in these countries. So definitely I saw the positives, yeah. In Myanmar, MakeSkateLife helped build a great concrete park in Yangon and this acted as a catalyst for the scene out there. In Iran as well, skaters like Alireza Ansari, owner of Tehran's first skate shop TSIXSTY, are doing incredible things for the scene, and the spread of information is allowing the culture is to grow.
We even found a mini-ramp in the middle of the desert near to Swakopmund in Namibia; there are amazing spots and skaters everywhere if you look for them. No matter the barriers they face in many of these countries, skaters won't give up and continue to show the positivity that skating brings; it's pretty impressive to see.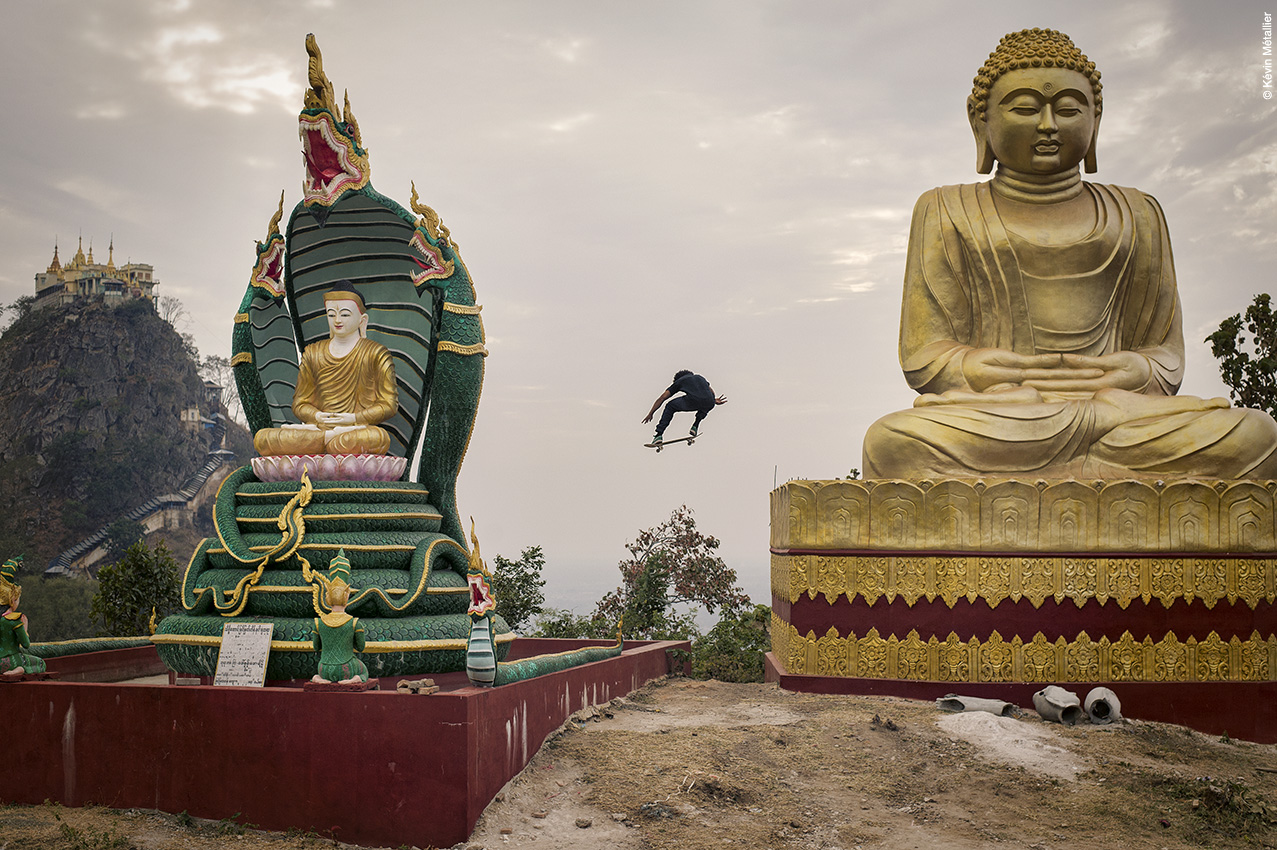 Do you have any particularly memorable stories from your travels?
One story that comes to mind was in Hong Kong a few years ago; we were staying at a friends place there for a few weeks and one evening the building set on fire.  We were too drunk to notice and ended up passing out whilst the fire was still going on.
At the same time, some of our friends staying in a hostel in the same building had to evacuate and stay in the street in the middle of the night while the top of the building was alight and try to deal with the fire department while we were still sleeping. So the next day we got up at like 2pm and my friends were shouting at us like 'what are you guys doing?! You just slept through a fire!'
I'd imagine you have plenty more stories like that…
Well things certainly don't always go as planned, but that makes it more of an adventure! Skaters are the best people to travel with because you do get into those… interesting experiences.
It certainly sounds like an adventure, but what do you feel you've taken away from your experiences?
Humility is one the main things, for sure. When you're living in France or Europe and you see the problems that skaters face in countries like Iran or Myanmar, it makes you reassess your own issues. Skaters round the world have so many issues with freedom and basic human rights, stuff we take for granted, but skating is so important for them, and reinforces that drive to keep pushing on. The street has been a perfect workshop and skateboarding a never-ending source of inspiration.
Keep track of Kevin's travels on his Instagram. 
Enjoyed this article? Like Huck on Facebook or follow us on Twitter.