Protestors and police clashed in central London last night as anti-Trump protests kicked off in the city, with a giant Trump head effigy being beaten to a pulp.
Trump's inauguration might have been over by the time work finished yesterday, but some people had other plans to just simply downing their sorrows. Outside the American embassy, and in London's Trafalgar Square, anti-Trump protestors gathered to show their anger and frustration.
While Facebook might have somewhat over estimated the numbers, some 350 people made it to the embassy, from anti-racist, environmental and other groups. Meanwhile at Trafalgar Square another group was forming after someone made an event online called "Trump's a wasteman", these ones armed with a giant effigy of the now President's head.
It's not hard to see why people are panicking: just hours into Trump's presidency the LGBT and environment pages on the White House website were no more. And this is just the beginning. Huck sent photographer Theo McInnes to cover the smashy-smashy action.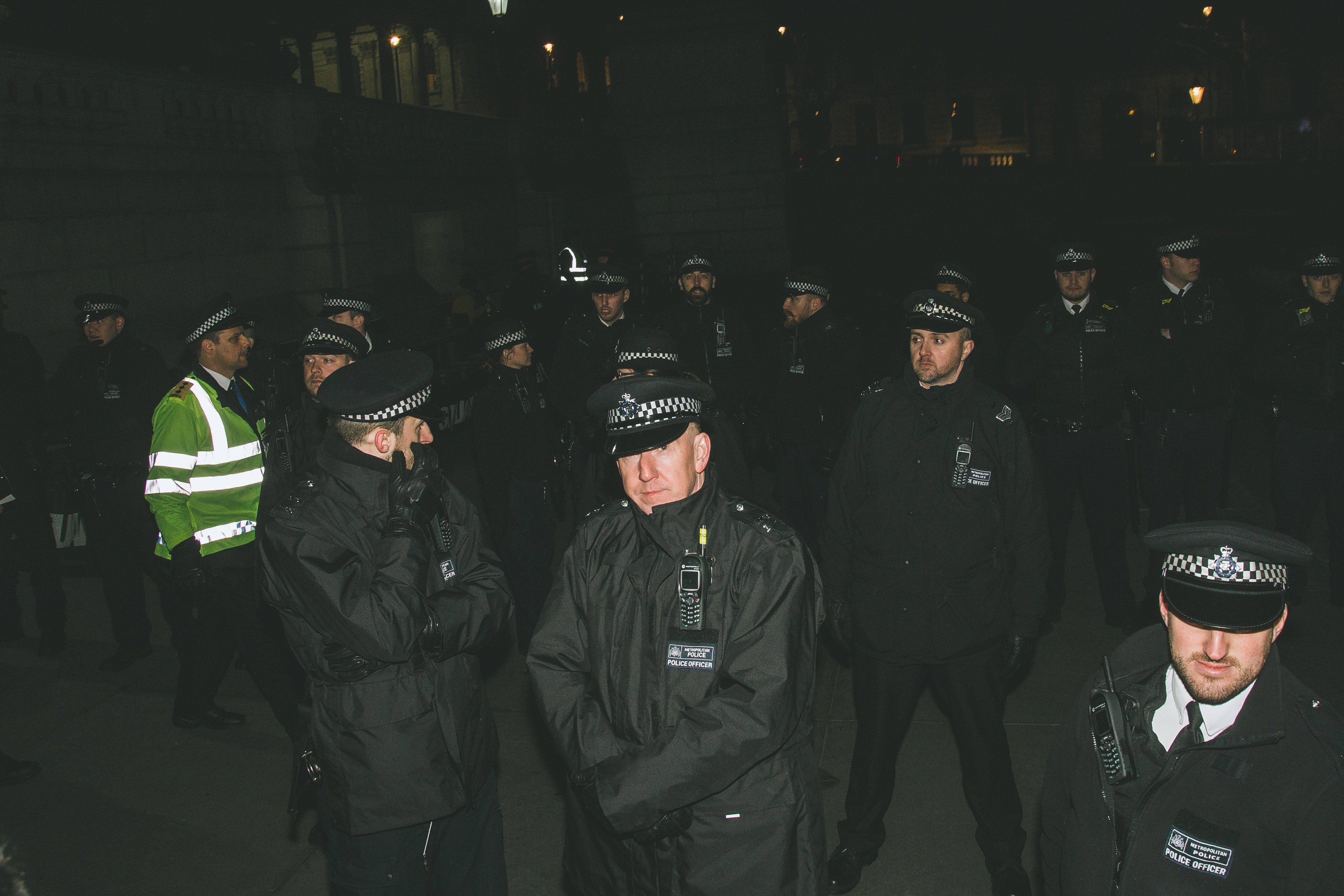 Enjoyed this article? Like Huck on Facebook or follow us on Twitter.