This community deserve answers, and they deserve them now.
This community deserve answers, and they deserve them now.
It has been just five weeks since horrifying and seemingly avoidable disaster struck London's Grenfell Tower, still just a matter of days since so many lives were needlessly lost. While some in power no doubt hoped that a rolling news cycle and the passing of time might by now have started to see anger subside, both in Kensington and across the nation there's a view that the fight for justice – however long and arduous – is far from over.
Last night at Kensington and Chelsea Council a newly elected leader was sworn in, the last one – Nicholas Holgate – forced to resign in disgrace following the shambolic response from the Borough in the wake of the fire. The chamber was full – around 70 of the 255 Grenfell survivors sat alongside journalists, friends and members of the public.
Shouts of "resign now" and "shame on you" came from the audience as the new Conservative leader, Elizabeth Campbell, spoke of being sorry for the "grief and trauma" the blaze has caused. It was just a few weeks ago she admitted on national radio that before taking up the job she had never set foot in a tower block.
But with at least 80 dead, and the death toll having anything but finished climbing, those inside and outside the meeting demanded fresh elections and for the Conservative group who run the council to resign. Concerns raised by residents were ignored, in the aftermath there was chaos. It's not hard to see why many think heads should roll.
Outside the meeting was beamed to an angry crowed that had gathered, banners and placards confirming this community is still – and will be for a long time into the future – wounded and raw. Nothing will turn back the clocks, but the very least they deserve is justice. Photographer Theo McInnes was there to capture the protest.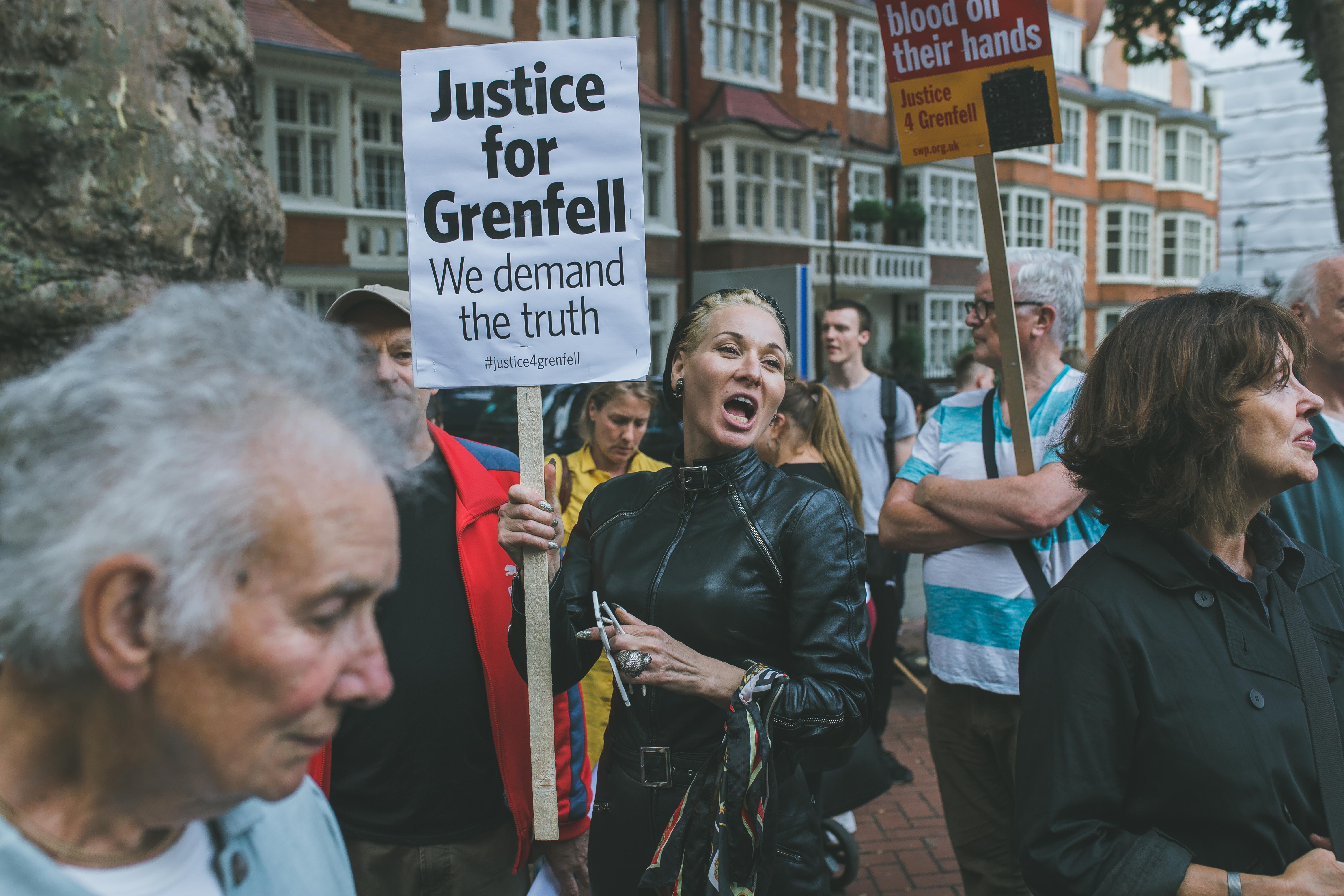 Enjoyed this article? Like Huck on Facebook or follow us on Twitter.