Photographer Joshua Blackburn is capturing the retro glory of the vanishing businesses – before it's too late.
Once fixtures of the high street, launderettes are disappearing. Photographer James Blackburn has set out to capture their retro glory before it's too late.
Before washing machines became a ubiquitous household appliance, launderettes were a necessity of life and a common meeting place for local communities. The comforting smell of washing powder and gentle rumble of polished chrome have been the backdrop to conversations between neighbours and friends for generations.
The first self-service launderette – Central Wash – opened in London in 1949, before rapidly expanding across the country. Launderettes were widespread in the '70s, but since then, numbers have deteriorated. There are now just 462 left in London, and photographer Joshua Blackburn has visited and photographed everyone. His immense undertaking has been released as a new collection – LAUNDERAMA – by indie photographer publisher Hoxton Mini Press.
For Blackburn, Laundrettes are a breath of fresh air in the homogenised strips of betting shops, chain stores and coffee cafés that make up the modern high street. "Launderettes are so characterful, full of colour, geometry and idiosyncratic qualities," he says. "The older launderettes, in particular, possess a timeless nostalgia that is irresistible."
"I've always loved launderettes. They seem so out of place on the high street; a place where people sit and wait, chatting and reading, rather than rushing in to buy something. I had wanted to experiment photographing them for a while and started with a few of my locals. I liked the results and decided to develop it into a project."
But of the hundreds of launderettes Blackburn visited during the project, one clear favourite emerged. "The Maypine Launderette in South Wimbledon tops the list. It's a time capsule full of beautiful colours and wonderful American machines from the seventies."
The launderette owners and staff Blackburn spoke to reacted positively to the project – despite being a little baffled: "Understandably, to them, it was just their place of business. Their photogenic qualities were not something they saw. But nine times out of 10 they were incredibly friendly. A bit bemused, but friendly all the same. If you talk to a launderette owner, they know their customers; many return every week. For some people, the launderette might even be the only social contact they have."
Sadly, the days of the humble launderette could be numbered – washing machine ownership in the UK has reached almost 100 per cent as of 2018, and along with spiralling rents, many are struggling to survive.
According to Bruce Herring, Chairman of the National Association of the Launderette Industry, soaring rents are a major threat to the survival of the launderette because, "if a landlord can rent a space to a takeaway chain, they'll make more money, which can force launderettes from profitable locations."
It's likely launderettes will one day disappear from the city completely. "The cost of running a launderette versus the profit it generates makes it a hard business to work in," Blackburn says. But his collection is capturing these unique spaces for posterity before they slip away from the increasingly sterile, uniform streets of London forever.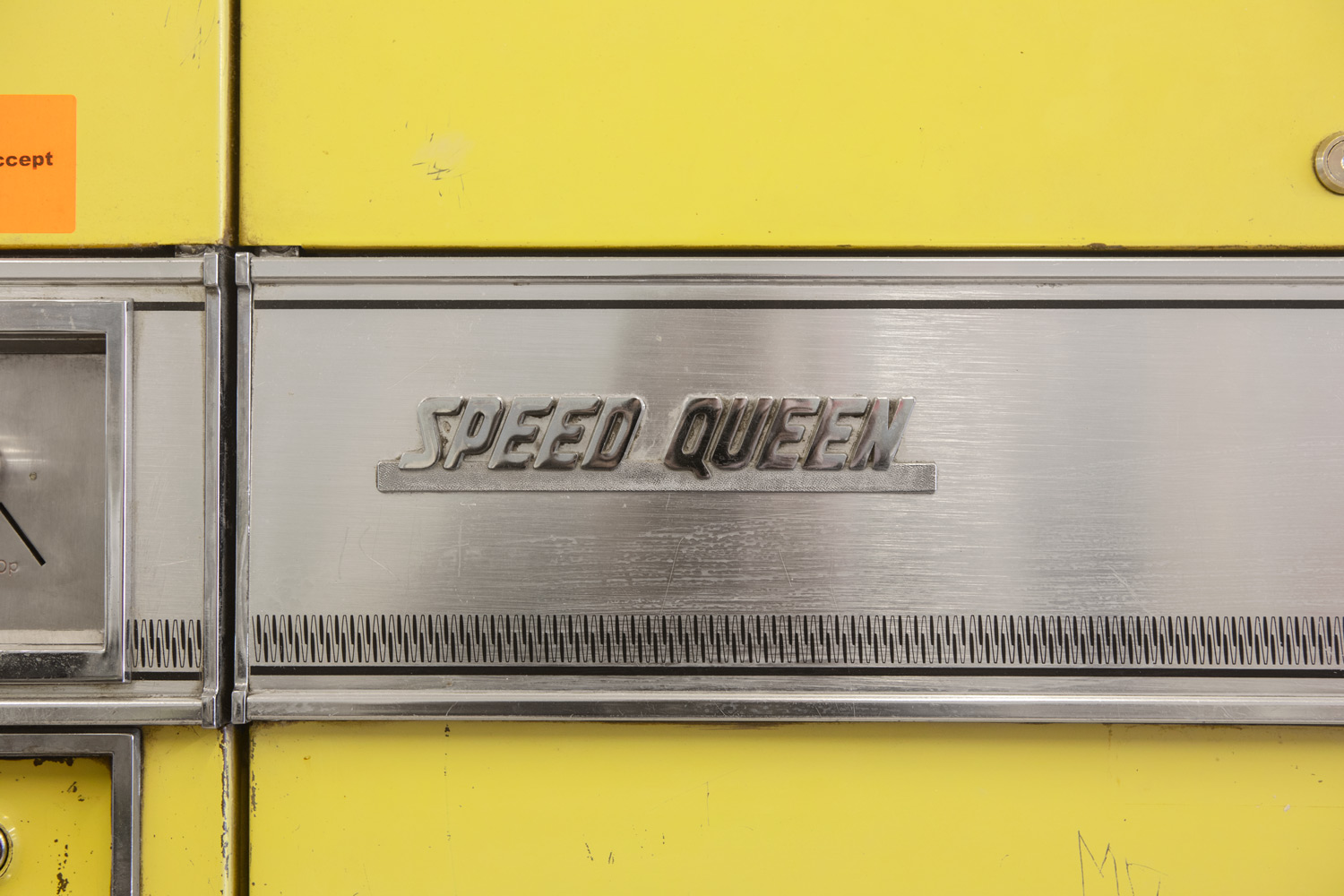 LAUNDERAMA is available now from Hoxton Mini Press.
Enjoyed this article? Like Huck on Facebook or follow us on Twitter.